A lobbyist for Major League Baseball appeared at a hearing on Monday about West Virginia's sports betting bill and offered a brand new and completely laughable reason why the leagues are entitled to a cut of all wagers placed on their games. The reason? Because MLB does not want to be in the "untenable" position of having to "root against the fans."
It's difficult to deconstruct an argument that makes no sense but we'll give it a shot. There's other highlights from the West Virginia Senate Finance Committee hearing about a bill that would create legal sports betting in West Virginia (pending the United States Supreme Court decision in Christie v NCAA) and we'll look at those too.
MLB's Lobbying Campaign for 1% Integrity Fee, a Direct Cut of Sports Wagers, Includes Absolutely Ridiculous New Argument on Top of Earlier Arguments
Let's backtrack a little bit. The Supreme Court will issue its decision on the fate of PASPA (the federal ban on full-fledged sports betting outside Nevada) possibly as soon as March 5. With that coming down the pike, the NBA and MLB have joined forces in a multi-state lobbying effort in states advancing bills to legalize sports betting in their states. Lobbyists for the leagues have cropped up in West Virginia, New York, Indiana, Illinois and Iowa, among others.
The NBA and MLB have lobbied for a 1% rake — termed an "integrity fee" — on all sports bets. But this fee is not 1% on sportsbook revenue, it's on all wagers, which equates to about a 20% cut of a typical sportsbook revenue. That 1% would represent approximately $1.5 billion annually divvied up between the sports leagues if every state uniformly accepted this (bogus) fee — instead of revenue for states and licensed operators. 
This would make an already low-margin business lower margin at a time when the leagues purportedly want to make the legal market competitive in order to eliminate the illegal market — for the "integrity of the game." In other words, taking 20% of their revenue in this way would be like saying they want a new, regulated line of cars to compete against the unlicensed carmaker but hey, go ahead and compete while we take 20% revenue out of your pocket so we can make sure that everything looks right in the shop and on the roads. 
Back to the Comical Argument
This latest argument was submitted by attorney Scott Ward, a partner at a law firm hired by MLB to lobby on its behalf, Orrick, Herrington & Sutcliffe LLP.
One state senator asked Ward why the leagues should get this cut off the top, i.e., on the total betting handle, as opposed to 1% on gross gaming revenue.
Sign Up For The Sports Handle Newsletter!
Ward answered  that getting a cut after a sportsbook pays out winners would put MLB in the "untenable" position of having to "root against" fans. He said that "We don't want to be in the business of making money when people lose bets."
Under this construction, by taking a cut on total handle, which represents all the wagers collectively, the league theoretically has no interest in the outcome of any event (such as the Astros or Dodgers winning the World Series), and therefore is absolved of negative emotion that might result from the game's outcome. This is pure nonsense.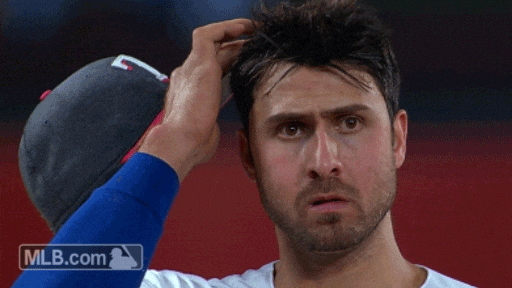 On any game there's generally even betting splits on both sides. So regardless of the game's outcome, half of the bettors are losing! Why would the league root for one side or the other to begin with? Roughly half of bettors are going to lose a wager no matter what.
There's no reason for the league to have a rooting interest necessary under any circumstances. But there's sure as heck a monetary reason to want the cut up front. Some quick math: It's a difference of 19 points. If the league takes a share off the top, they get 20% of revenue no matter an game/event's outcome (which side loses). If they take it on sportsbook revenue, their ask for 1% is a true 1%. The league is being disingenuous and insulting everyone's intelligence in the process.
"I don't see why we should give you 1% for anything" says Senator Facemire to MLB's Blair. "Why should we pay you to protect you own interests. Especially 1% off the top. "It's ike we're paying the insurance premium" on your game." #hammer

— Sports Handle (@sports_handle) February 12, 2018
Plus, nobody is going to hold it against against a league itself if the team they bet on loses a ball game; decisions by an umpire or official or a poor league decision on discipline — those are a different story, and subject to the same frustration as fans that have no betting interest.
Why the New Argument Is Even More Absurd Than It Already Sounds
MLB and the NBA are just throwing shit on the wall at this point and little appears to be sticking.
On Monday we heard this new "rooting against fans" argument. On behalf of MLB, Ward also made the argument that without the leagues there is no games and there is no betting, and the leagues should be compensated for their investments in their leagues. Ward also made the claim that the "integrity fee" should flow to the leagues because they will have to perform additional integrity monitoring if/when sports betting blows up in the United States.
Compensation for their investments? Compensation is for working long, hard hours. For an injury or suffering. What Ward really means is a reward. They leagues are already benefiting handsomely from those investments — and from sports betting — which drives ratings, advertising dollars, engagement and MLB TV subscriptions.
This multitude of half-baked reasons is proof positive that there is no sound basis for the leagues taking a cut. And they know their arguments are bullshit. At the least they should pick one and stick to it.