The defending Super Bowl champion Eagles reported to NovaCare Complex, Philadelphia on Wednesday as the NFL season draws closer. Elsewhere, none of Pennsylvania's eligible sportsbook properties have come to the Pennsylvania Gaming Control Board (PGCB) with an application for a license. The reason, as ever with holdouts, is a financial dispute.
The eventual rollout of Pennsylvania sports betting remains stuck in mud created by the 2017 law (HB 271) permitting sports wagering in the event that the Supreme Court eliminates the federal ban, which occurred on May 14, and has paved the way for New Jersey sports betting and legal sports betting in other neighboring states.
One lawmaker central to Keystone State gaming legislation, Rep. Robert Matzie (D-Beaver County), has remained steadfast in his position that despite the $10 million up-front sports wagering licensure fee and 36 percent tax rate on gross revenue, operators will come to play when kickoff arrives. New Castle News reported this week that Matzie believes that the potential market in Pennsylvania will be too attractive for the 13 potential sports betting licensees to pass up.
Legal Pennsylvania Sports Betting May Not Be Up and Running In Time for Football Season — As Potential Operators Remain On Sideline.
Doug Harbach, director of communications for the Pennsylvania Gaming Control Board (PGCB), confirmed to Sports Handle this week that the board has still not received a single application.
So, Matzie's theory will soon be put to the test. Matzie did not respond to Sports Handle's request for comment for this story.
In a June letter in response to PGCB's call for comments on the temporary sports betting regulations, Penn National Gaming vice president and general manager Daniel Ihm wrote:
"The $10 million license fee and 36% tax rate established in the Gaming Expansion Legislation are the highest in the world and may make it impossible for a casino operator to make any return on its investment capita. Based on the tax rate and the fact that, on average, 95 percent of sports wagers are returned to winning bettors, PNG estimates it could lose approximately 40 cents on every $100 wagered on sporting events."
Dan Shapiro, vice president of business development of William Hill US, which is now operating two of the four sportsbooks so far opened in New Jersey, said last week: "With a 36 percent tax and a $10 million license fee, there are other states that are more interesting to us. It's just not something we're looking at seriously right now."
Other potential PA sports betting operators include brands with national footprints, such as Caesars (Harrah's Philadelphia) and Eldorado Resorts (Presque Isle Downs & Casino). Caesars has applied for licenses in both New Jersey and Mississippi.
The National Football League has agreed with the above sentiments, as indicated in their written statement to the PGCB, in which it writes that the costs may "render legal market participants unable to effectively compete with the illegal market," and suggests lawmakers "reconsider laws and regulations that could have unintended consequences of advancing illegal sports betting."
The Pennsylvania legislature remains open until November 30.
How Many Chickens Will Try to Get to the Other Side?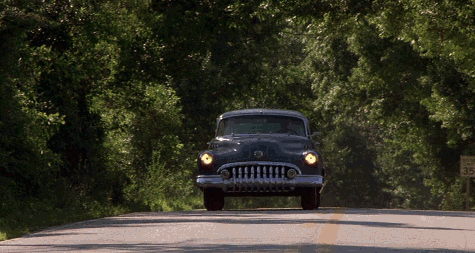 According to New Castle News, Matzie said that with the potential market in Pennsylvania, there will be too much pressure for casinos not to jump in and start offering sports betting, whether they like the tax rate or not.
But $10 million off the bat is a large hole to dig out of, never mind the 36 percent tax rate.
Compare Nevada numbers from last year where sportsbooks operated at about 190 locations, some much bigger than others and some accomplishing a higher win rate than others. In a mature market with experienced bookmakers, Nevada books collected a record win of $249 million.
For a simple example, let's call it $200M at 100 sportsbooks. That would be on average $2 million for the year at each location in an artificially inflated example. And that's at a  6.75 percent Nevada state tax rate on gross revenue. Even before quintupling that rate and without inflating the numbers (an impossibility), you're looking at least five years before they could climb out of the initial licensure fee. (And then there's a $250,000 renewal fee in Year 5).
And if they attempt to dig out more quickly? It's likely Joe Consumer would get hosed with 30 cent lines or worse — lots of incentive to remain in the black market.
It seems that Matzie's assumption is that if one potential licensee moves, they all will. Instead, why wouldn't casinos let one competitor go ahead let its property absorb the blow, and let it the serve as the example of misguided legislation, taxes and fees?
Complete Regulations Coming.
Harbach said that he's not aware of conversations about the currently constituted structure between stakeholders and the legislature, outside of the letters the board has received.
"We don't legislate, we regulate," Harbach has said.  "Our job is to put together the regulations and let the chips fall where they may."
"I've said all along that the target was the start of the football season," Matzie told New Castle. Elsewhere, he told the Pittsburgh Post-Gazette, "I think they will all participate and would be shocked if they didn't." 
Harbach said that the state's fleshed-out temporary regulations (as in West Virginia and New Jersey) to direct sports wagering operations are expected to come on August 15, when the board meets next. That's one day before the second Eagles preseason game — against the New England Patriots — the Eagles' foe and victim in Super Bowl LII, of course.
Like the Patriots in February, our bet is that Matzie is in for a surprise.